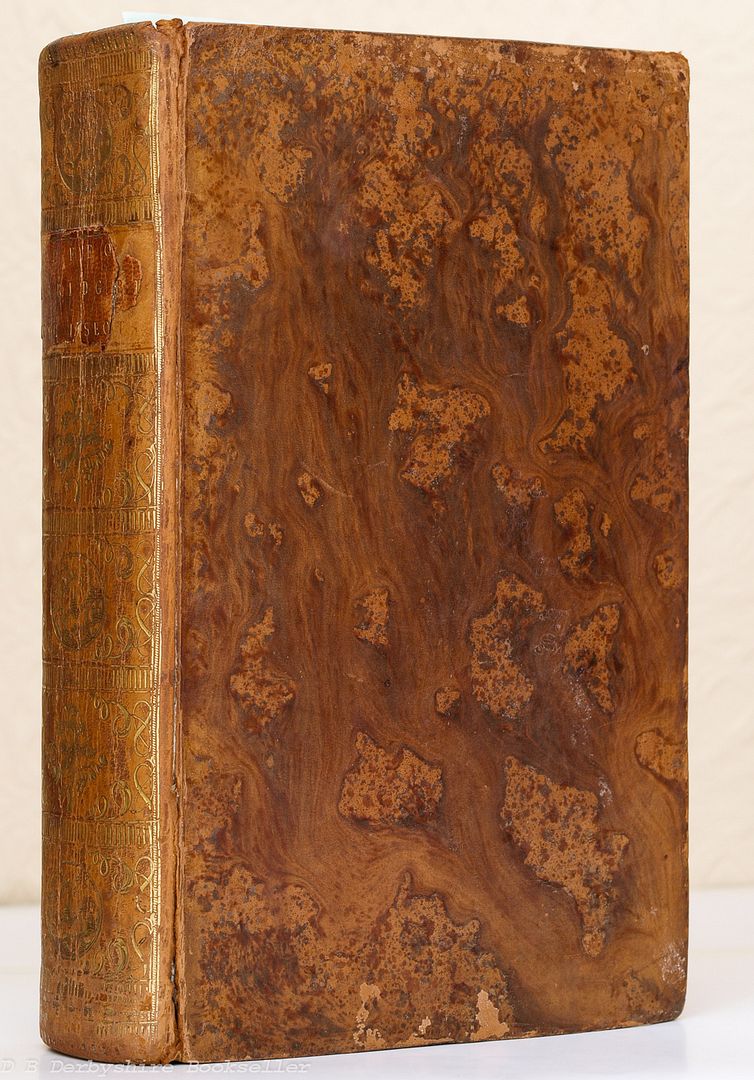 The System of Natural History
M. de Buffon
R. Morrison, 1791
The System of Natural History by M. de Buffon, published 1791. Two volumes illustrated with 46 copper plates. 211pp + 184pp.
bound with,
The Natural History of Insects compiled from Swammerdam, Brookes, Goldsmith, &c., published 1792. Illustrated with 20 copper plates. 210pp.
Later full leather binding with gilt decoration to spine and gilt tooling to edges. Binding somewhat worn, including cracking to hinges and partial loss of label, however overall is in handsome and quite presentable condition. Internally, occasional light foxing but generally pages and plates very clean. Bears the armorial bookplate of John Jeane Coney.
£350.00