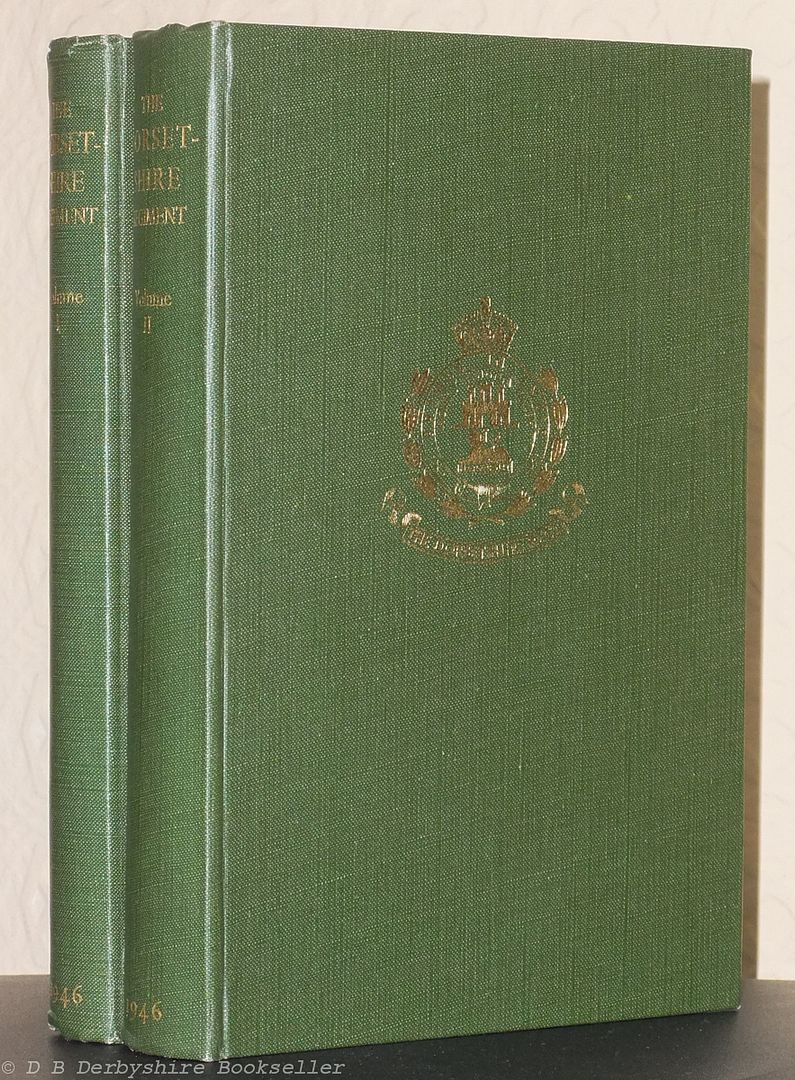 The Dorsetshire Regiment
The Thirty-Ninth and Fifty-Fourth Foot & The Dorset Militia and Volunteers
C. T. Atkinson
Oxford University Press, 1st edition 1947.
A comprehensive regimental history – three parts in two volumes.
Hardback – cloth bound with gilt decoration. 355pp + 223pp +284pp including b/w illustrations. 9.5 x 6.25 in. approx.
Heavy foxing to endpapers; occasional foxing/spotting throughout but generally very clean; spotting to page edges; first volume slightly bumped to head and tail of spine.
Overall, a particularly nice, clean set.
£75.00