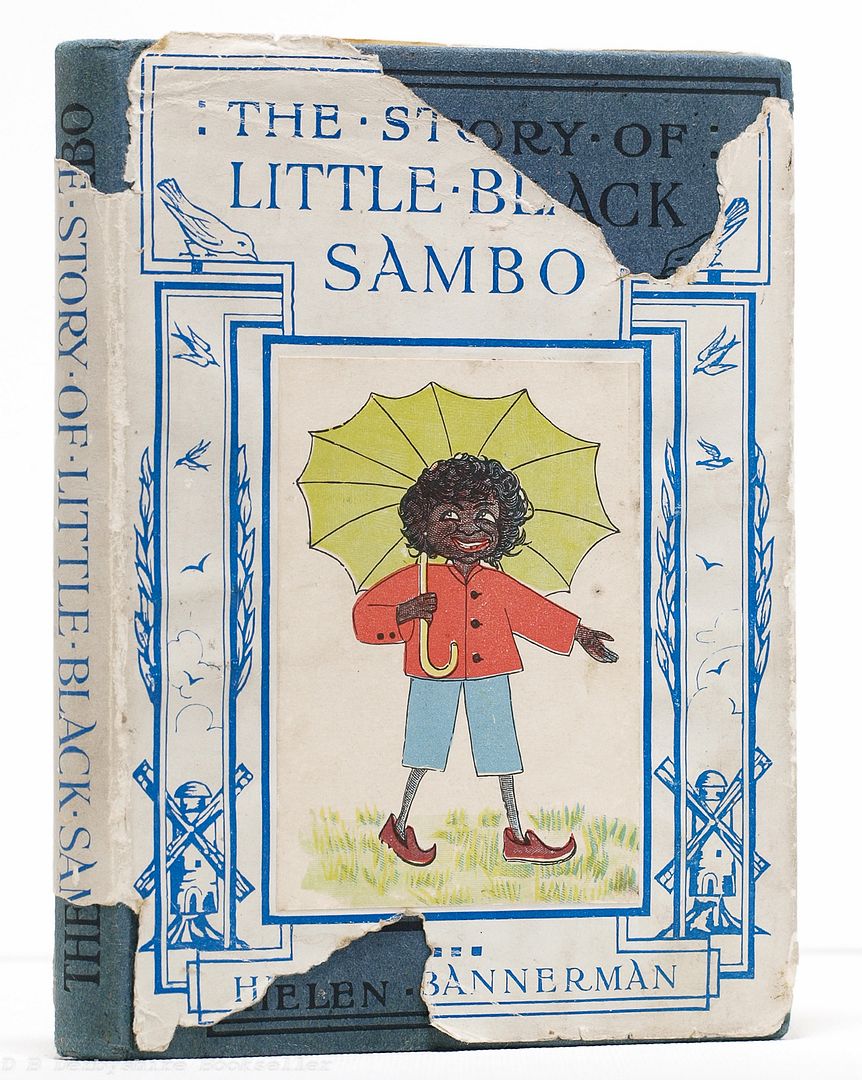 The Story of Little Black Sambo
Helen Bannerman
Chatto & Windus, reprint October 1928 (stated Eighteen Edition)
Charmingly illustrated.
Hardback in dustwrapper. 113pp including colour illustrations. 5.75 x 4.25 inches approx. (143mm x 108mm).
Dustwrapper in poor condition with significant loss. Covers nice and clean with a touch of wear to extremities; a couple of instances of page adhesion with some surface damage (please see images); foxing to pages throughout, quite heavy in places but mainly confined to margins.
Nonetheless, still a reasonably attractive copy, particularly the bright covers, with the uncommon, albeit poor, dustwrapper .
[SOLD]