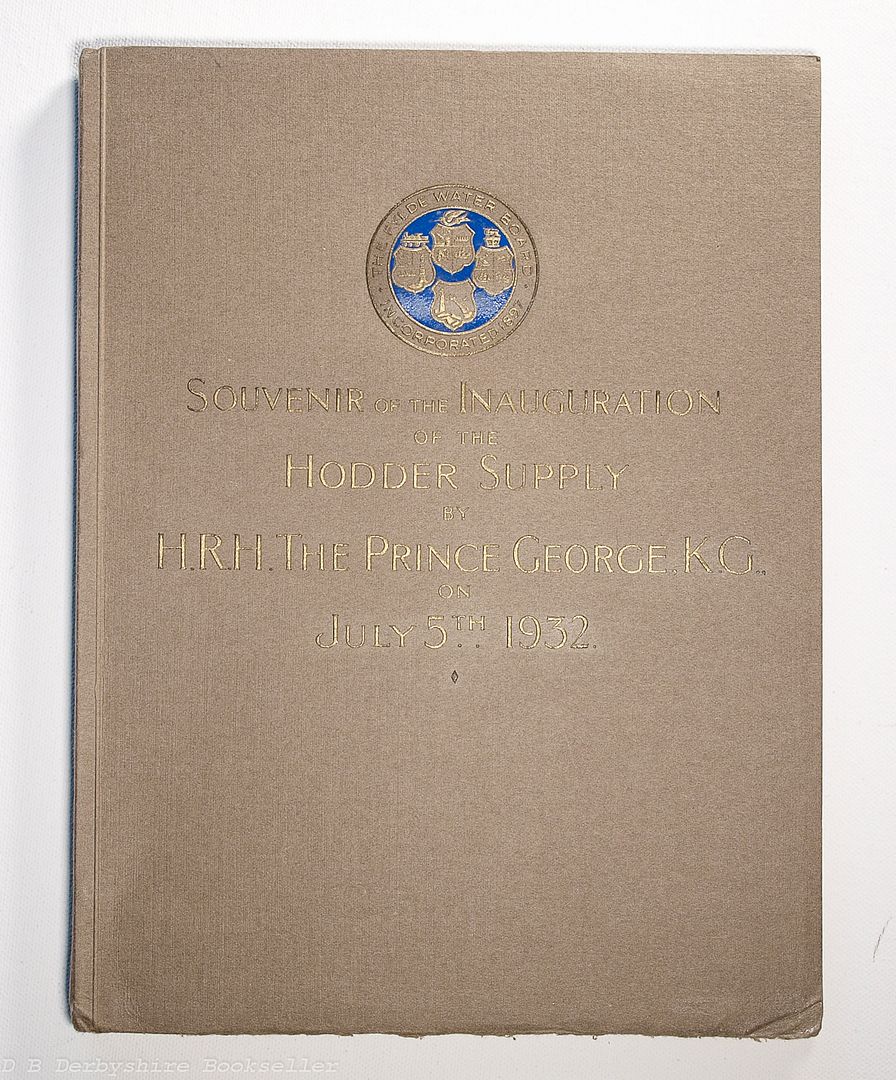 Souvenir of the Inauguration of the Hodder Supply, July 5th 1932
Brochure produced by The Fylde Water Board to commemorate the new supply of water from the River Hodder.
A nicely illustrated potted study of the construction of the reservoirs at Stocks-in-Bowland, Westby, and Warbrick.
Card covers – titles in gilt to front, emblem in blue and gilt. 46pp including b/w illustrations and map. 10 x 7.5 inches approx. (253mm x 191mm).
Slightly knocked to spine ends; bump to lower corner of front cover.
Overall, light wear but otherwise a nice, clean copy.
[SOLD]