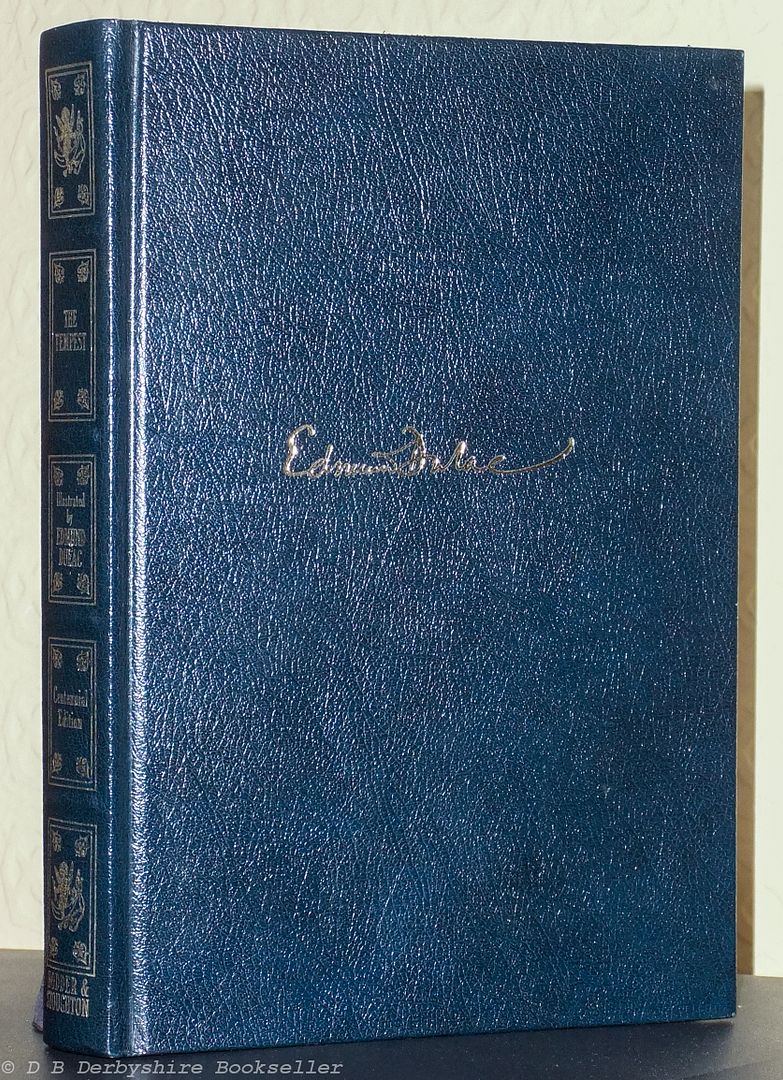 Shakespeare's Comedy of The Tempest
Hodder & Stoughton, 1982.
Facsimile reprint of the 1908 illustrated edition by Edmund Dulac.
Hardback – leather bound boards with decoration to spine. 144pp plus colour plates. 10.25 x 7 inches approx.
Very light shelf wear to lower edges of boards; tissue guards cockled, some showing foxing; pages clean; edges of page block tanned and dusty.
Nonetheless, showing light wear but otherwise a nice and attractive copy.
£50.00