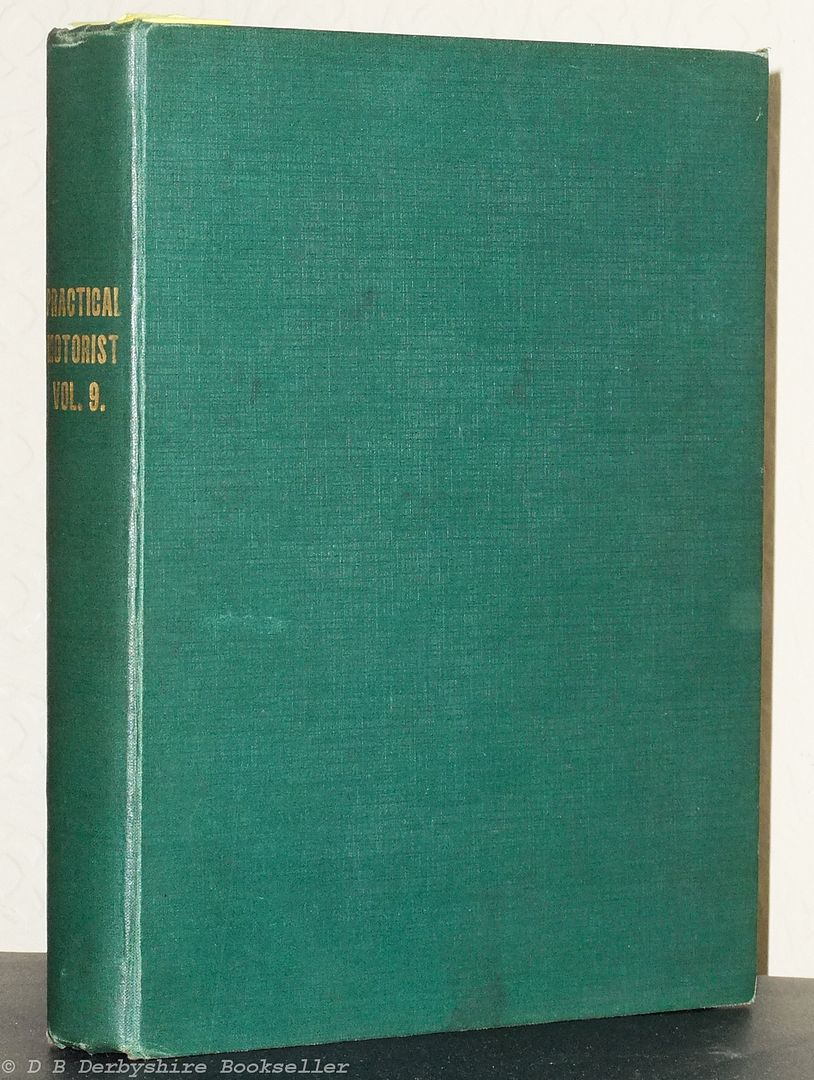 Practical Motorist – Volume 9 (1938)
edited by F. J. Camm
published by George Newnes
Fifteen issues of this weekly magazine bound in cloth boards, all but one issue complete with covers.
Issues are: 211 – 218 ~ May 21st to July 9th (No. 211 lacking covers), 222 – 225 ~ August 6th to August 27th, 231 – 232 ~ October 8th and October 15th (No. 232 being the Show Number), 234 ~ October 29th.
Occasional adverts cut out; a previous owner's name to front free endpaper; a few instances of tears to pages; page tanning due to age and paper stock; first magazine lacks covers; one page has a couple of notes/ink blot and this has soaked through to a couple of subsequent pages.Nonetheless, these are all fairly minor faults and the whole remains a nicely preserved example of this scarce motoring magazine which has some lovely cover art.
£85.00