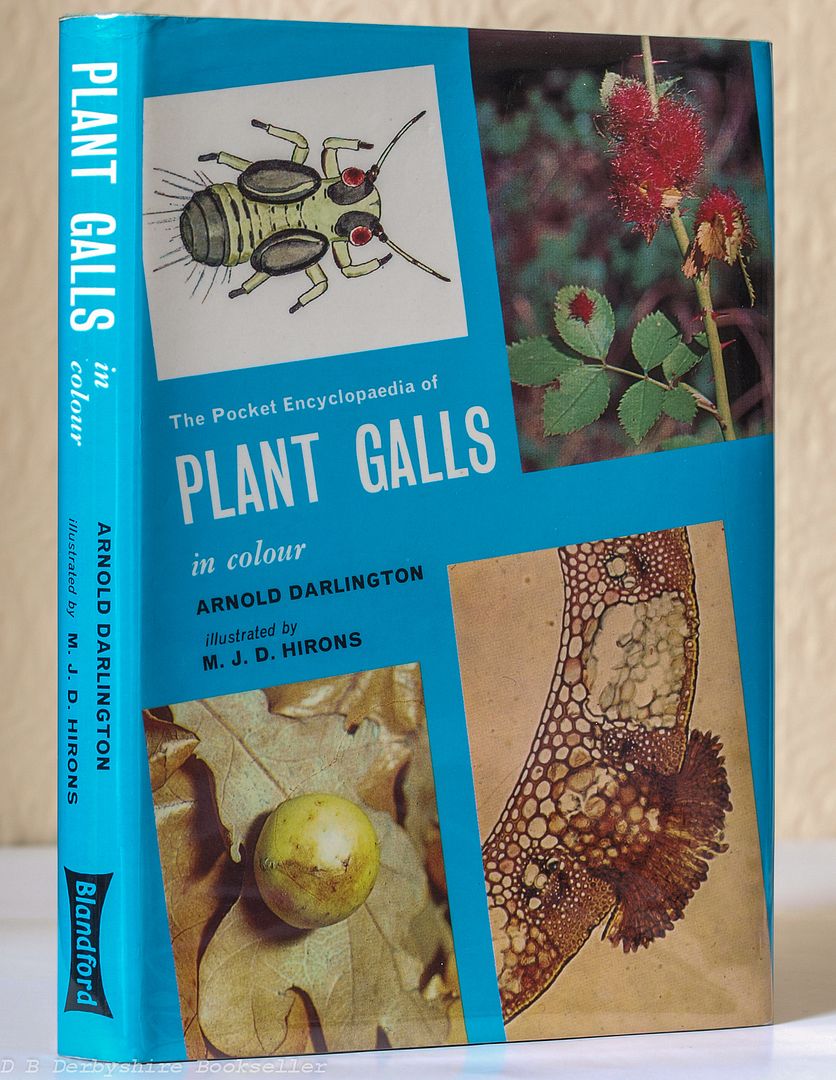 The Pocket Encyclopaedia of Plant Galls in Colour
by Arnold Darlington
illustrations by M. J. D. Hirons
Blandford Press, revised edition 1975
Nice little study – well illustrated.
Not so difficult to find now but this title was regarded as one of the harder to acquire for the Blandford collector.
Hardback in dustwrapper (in removable cellophane wrap). 191pp including b/w and colour illustrations. 7.5 x 5.25 inches approx.
A nice, clean copy.
£12.99