Ordnance Survey Scarborough Second War Revision 1940 Sheet 23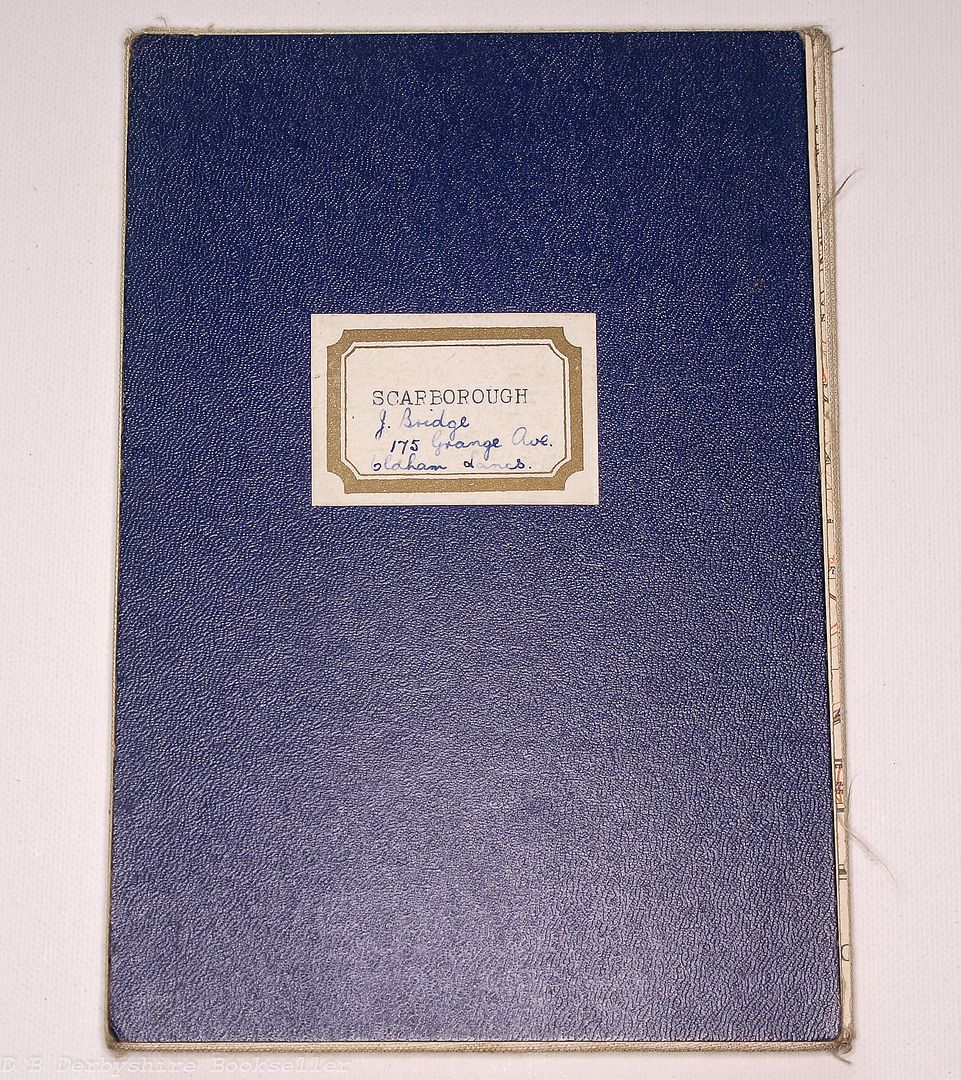 Ordnance Survey – Second War Revision 1940
Sheet 23 – Scarborough
Geographical Section, General Staff, No. 3907
Published at the War Office, 1940
Code: 21250/11/42.W (1942 printing)
Dissected, mounted on cloth and folded, with covers to front and back. This map produced for civilian sales, with bookseller label to lower corner.
Size: 7.25 x 5 (folded) / 21.5 x 30 (unfolded) inches approx.
A little marked and dusty in places, a previous ownership in ink to label on front cover, showing some light wear and fraying from use and storage, but overall remains a reasonably nice copy.
[SOLD]