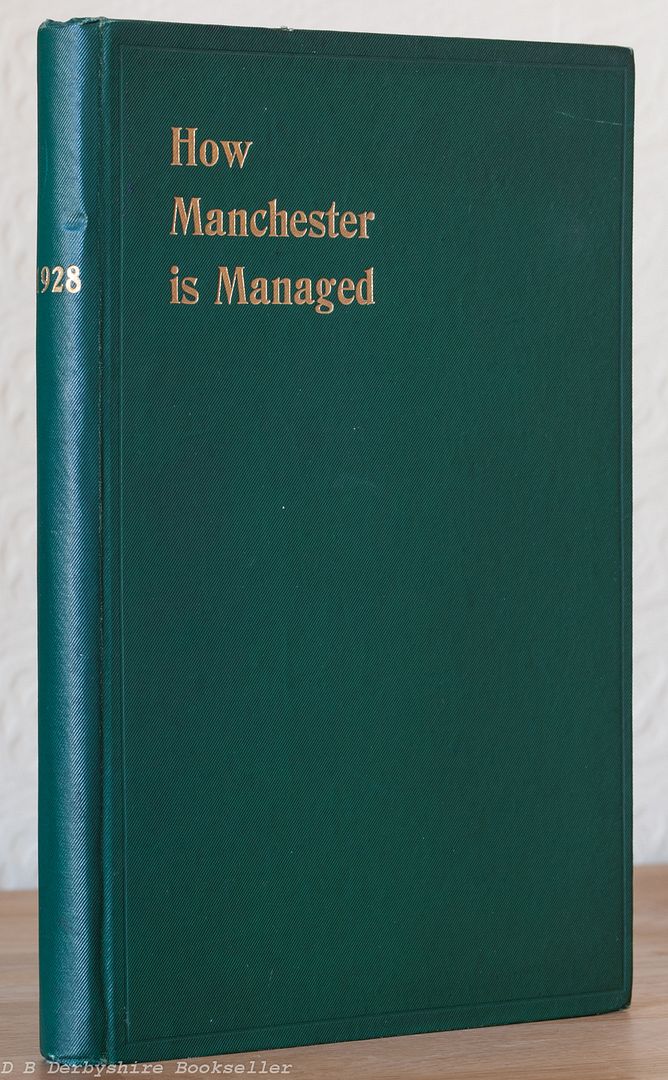 How Manchester is Managed
A Record of Municipal Activity
edited by P. Leech
Manchester City Council, 1928.
Nicely illustrated study of pre-war Manchester and suburbs, with some interesting local advertisments.
Hardback – clothbound with gilt titling to front. 227pp including b/w illustrations. 10 x 6.25 inches approx.
Fold-out charts slightly creased and torn; some foxing/spotting and dustiness to pages.
Light wear but overall a nicely preserved example.
£20.00