Historic Farmhouses in and around Westmorland by J. H. Palmer (Westmorland Gazette, 1983)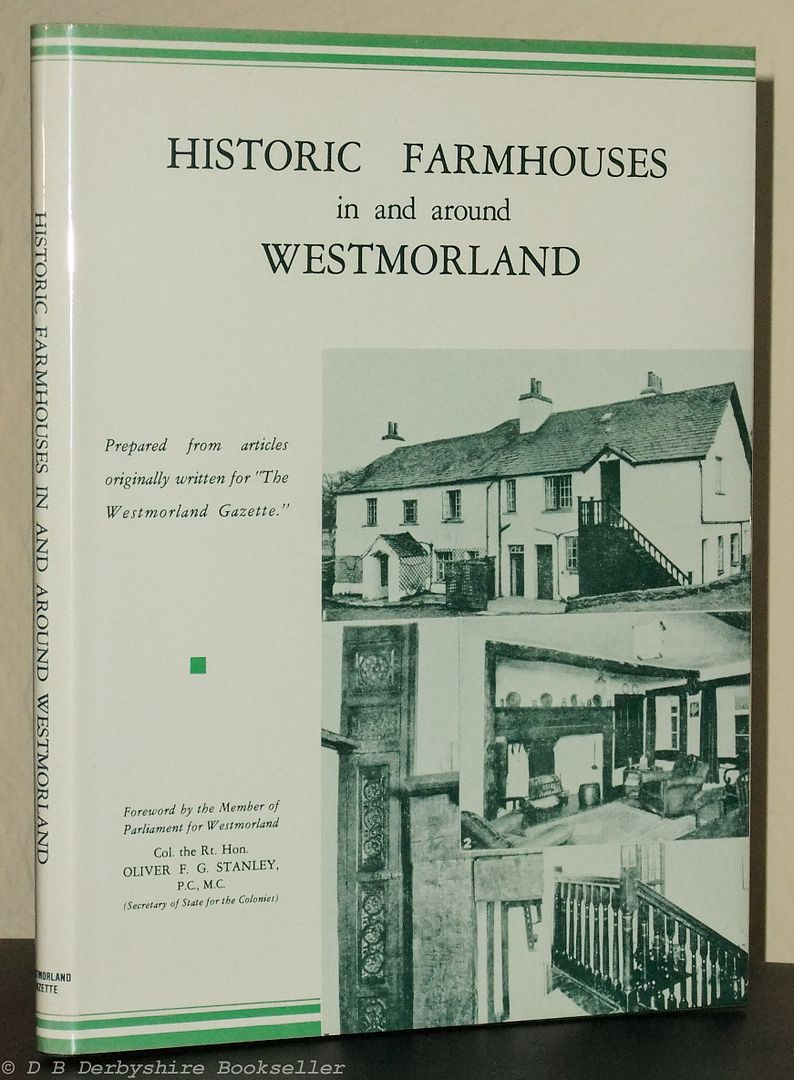 Historic Farmhouses in and around Westmorland
J. H. Palmer, revised and edited by W. T. McIntire
Westmorland Gazette, facsimile reprint 1983 [of the 1952 edition].
Well illustrated study.
Hardback in dustwrapper (in removable cellophane wrap). 126pp including b/w illustrations. 10 x 7.5 inches approx.
Dustwrapper a touch tanned in places but otherwise a lovely, clean copy.
[not available]