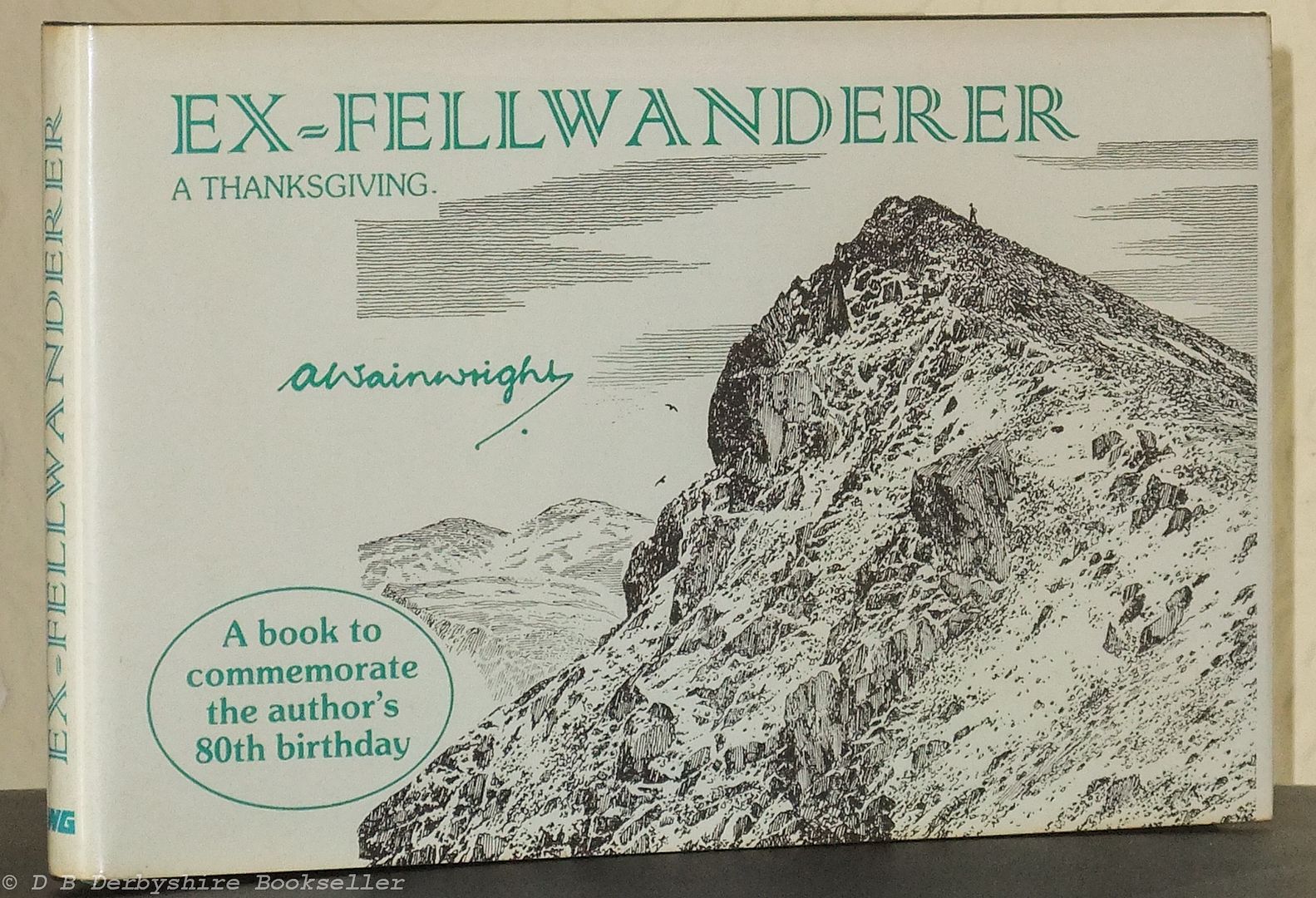 Ex-Fellwanderer – A Thanksgiving
A. Wainwright
Westmorland Gazette, 1st edition 1987*
'The book is written as an autobiography, recalling the years of childhood in a mill town and the transformation in his life caused by a first visit to the Lake District…' from the dustwrapper blurb.
Hardback in dustwrapper (in removable cellophane wrap). 5.75 x 9 inches approx.
Tanning to dustwrapper, a touch bruised to upper corners; boards lightly knocked to upper corners, and to upper edge of rear; pages tanned to edges; a mild but discernible nicotine/smoky odour.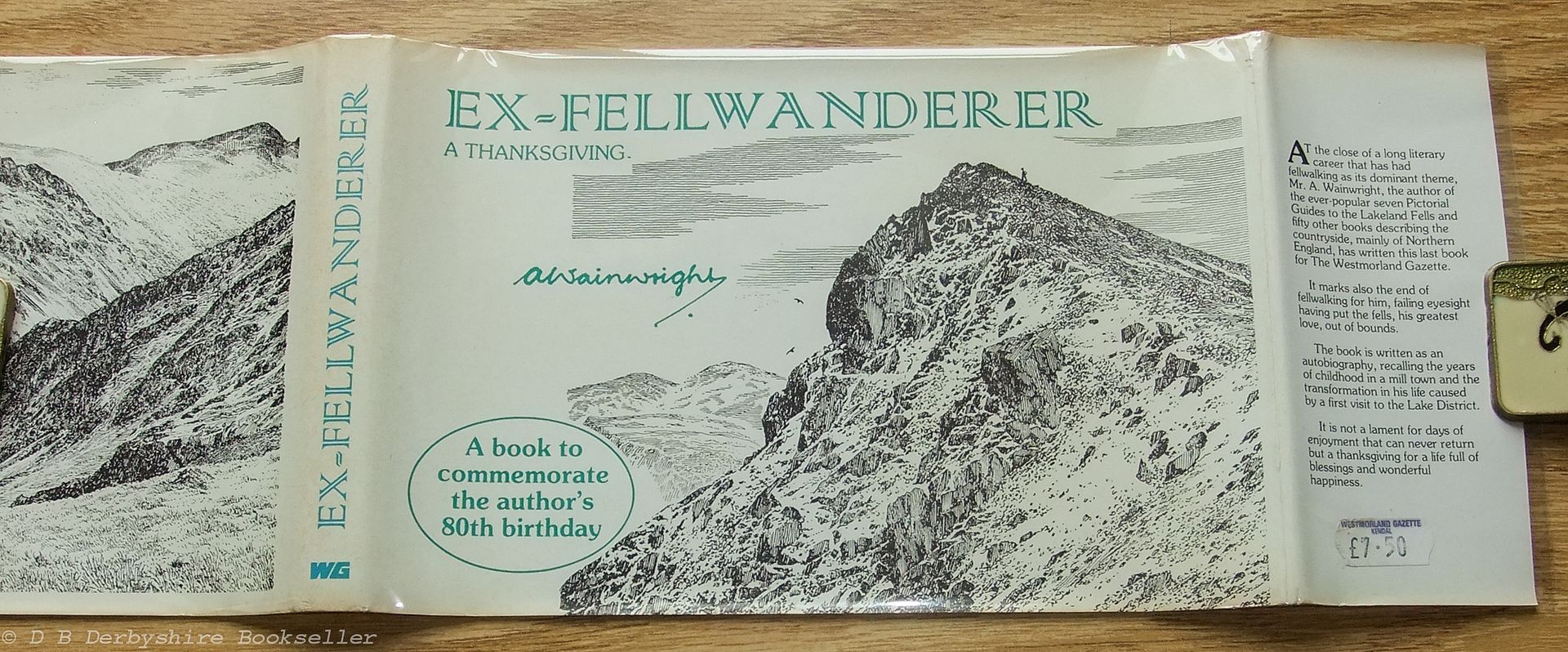 Overall, a nice copy of the first edition.
£25.00
*'Original Impression' text box to reverse of title page, £7.50 price sticker to dustwrapper flap.