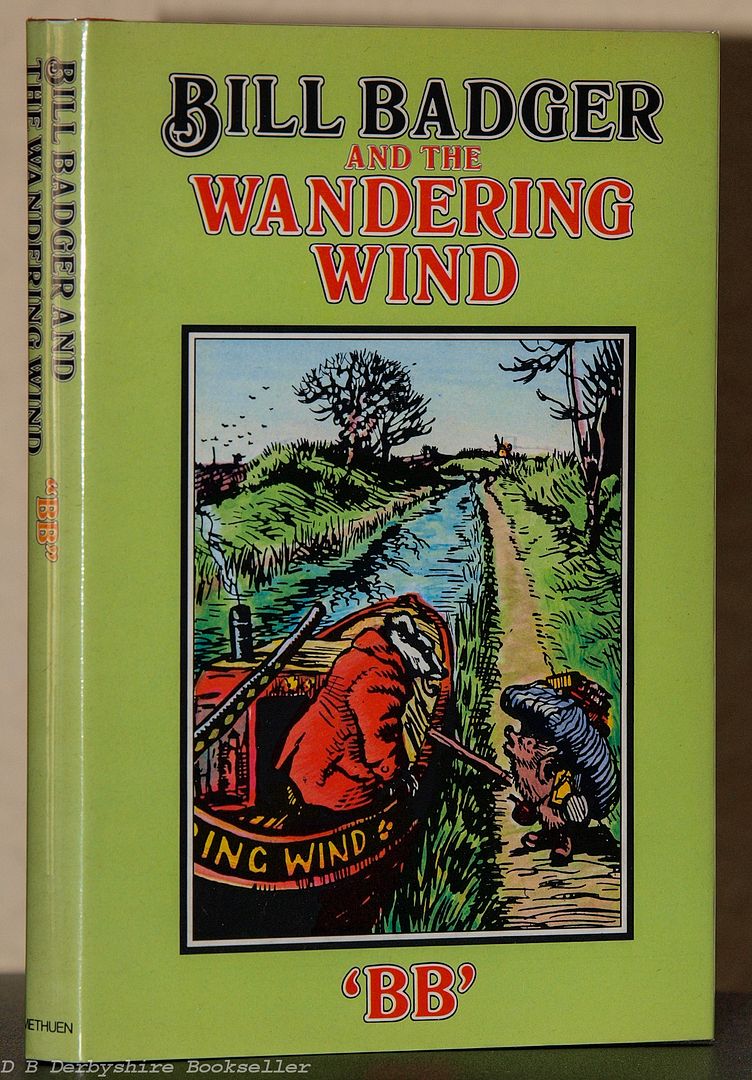 Bill Badger and the Wandering Wind
'BB'
Illustrated by D. J. Watkins-Pitchford
Methuen Children's Books, 1981
An attractive later edition of a book first published in 1957.
Hardback in dustwrapper (in removable cellophane wrap). 122pp including b/w illustrations. 7.5 x 5 inches approx.
Some foxing/tanning to dustwrapper, mostly to the flaps; light sunning/fading to dustwrapper spine; price label to inner flap showing original price of £1.75; lightly spotted to page edges.
Overall, a particularly lovely, clean copy in collectable condition.
£75.00