Autocourse 1968-69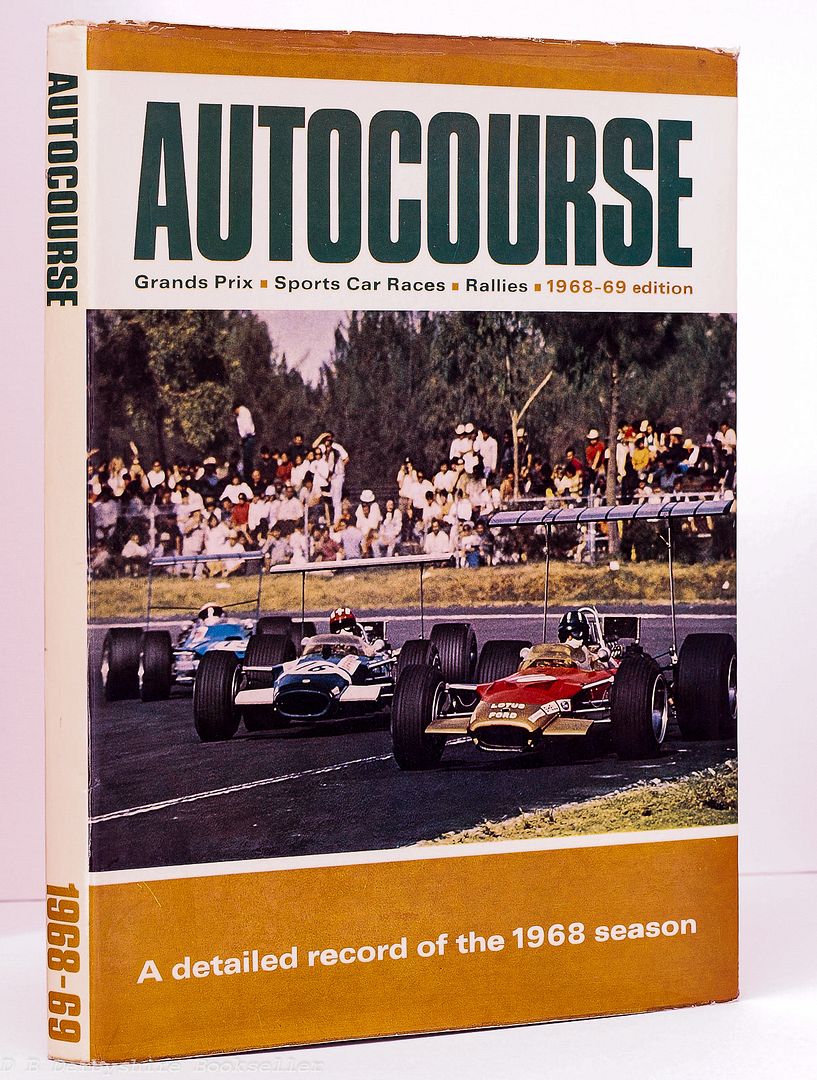 Autocourse – International Motor Racing and Rallying 1968-69
edited by David Phipps
Haymarket Press, 1st edition 1968
Excellent reference and well illustrated.
Hardback in dustwrapper. 215pp including b/w illustrations and colour plates. 12.75 x 9.5 inches approx.
Dustwrapper lightly age tanned; light wear and rubbing to extremities; rear panel a little scratched and marked in places; slightly oversize which has allowed some wear along the top edge; original laminate has shrunk with age and revealed top and bottom edges to dust and grubbiness. Book nice and clean with no ownership markings or inscriptions; some foxing/spotting to preliminary and final pages; some spotting to edges of page block: age tanning to margins otherwise pages clean; there is a sour, musty odour to the book.
Nonetheless, a particularly nice copy that would have been a keeper if I hadn't already given up on collecting a complete run of early Autocourse….
[SOLD]