Alice in Wonderland by Lewis Carroll (Raphael Tuck & Sons) illustrated by Mabel Lucie Attwell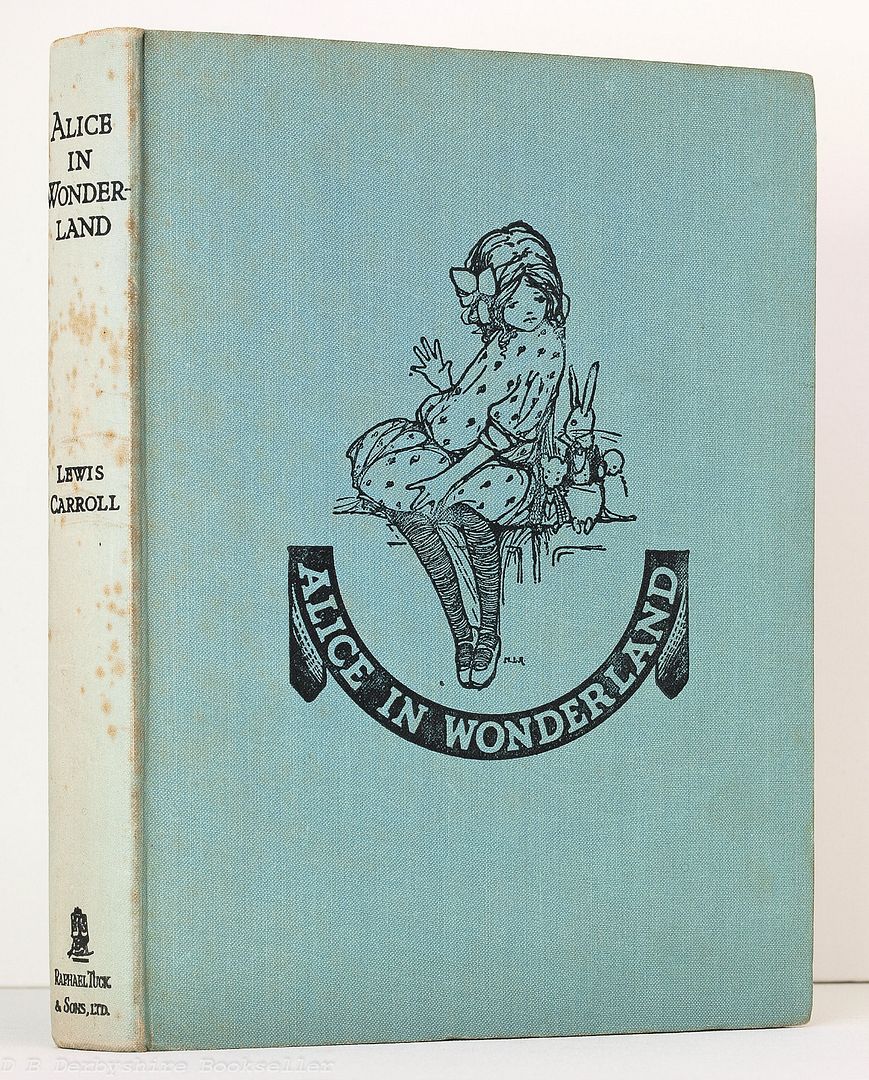 Alice in Wonderland
by Lewis Carroll
pictured by Mabel Lucie Attwell
Raphael Tuck & Sons, Ltd., reprint [Not Dated]
A variant binding/edition I haven't come across before.
The Mabel Lucie Attwell illustrated edition of Alice in Wonderland was first published by Raphael Tuck in 1910 with subsequent printings over a number of years. It was available in two styles – the more commonly found pictorial boards/cloth spine and also in a somewhat scarcer 'deluxe' edition with a decorated cloth binding and heavy bevelled boards. Early printings were 156 pages including an eight page publisher's catalogue; later printings were 152 pages including a four page catalogue.
An American edition was published by David McKay Company (circa 1920-30 but no reliable reference found) in a dark blue cloth binding with gilt decoration and titling with 152 pages including a four page publisher's catalogue at the rear. It is identified by the publisher's name to spine and to title page below that of Raphael Tuck.
This particular copy has a title page identical to the American edition but with Raphael Tuck to the spine. The publisher's catalogue at the rear is missing; neatly removed, I believe, by the publisher before the book was bound-up. I am speculating that Raphael Tuck used the American sheets for an edition intended for the British market.
Hardback – cloth binding with decoration to front board. No dustwrapper present but unsure if one was issued. 148pp including b/w illustrations, plus full complement of twelve colour plates. 9.5 x 7.25 inches approx.
Covers lightly rubbed and worn to extremities, spine sunned/faded; some grubbiness to rear board; covers foxed, most evidently to spine. Creasing to front free endpaper; page-block a touch bumped to upper corner; occasional foxing but generally pages very clean; last two page gatherings tanned presumably from different paper-stock used; lacks four page publisher's catalogue at rear (see above).
Nonetheless, a particularly nice, clean example with no additional colouring-in of the black & white line drawings.
[SOLD]